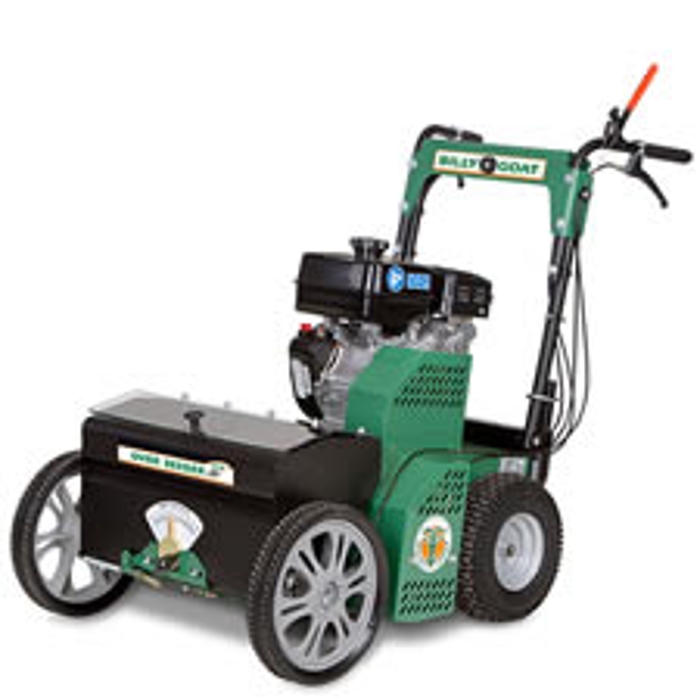 Overseeder, Self-Propelled
Rental Rate: 24 Hour $149.10/ Weekly $447.30/ Monthly $1341.90
---
Our Billy Goat Self-Propelled Overseeder With Auto Drop holds 30 lbs of seed and is perfect for larger yards.
Prices are subject to change. Prices do not include damage waiver or rental tax.
Additional Information:
Verticut and overseed all in one pass.
Depth Adjustment OS900SPH - 0.125 - .05
Reel Blades 11 Fixed Blades
Productivity @3.0MPH 29,040 ft/hour
0.67 acre/hr
Weight OS900SPH - 323lbs
Length 58.38"
Width 30.75"
Seeding Width 22"