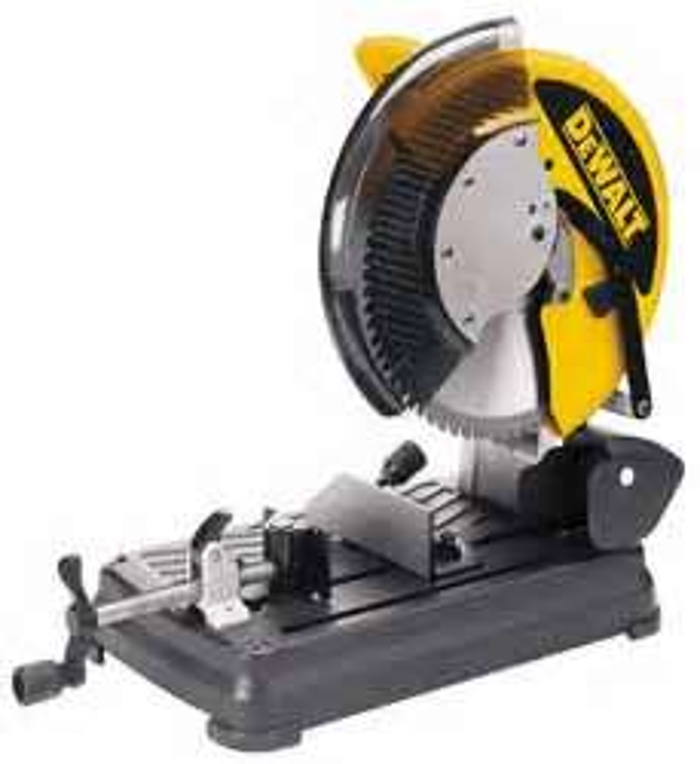 Multi-Cutter Chop Saw
Rental Rate: 24 Hour $38.85/ Weekly $116.10/ Monthly $348.80
---
Our Multi-Cutter chop saw offers versatility by cutting a wide variety of materials including ferrous and non-ferrous metals. The carbide tipped blade allows the depth of cut to remain constant. It cuts 4 times faster than a chop saw and 8 times faster than a portable band saw.
Prices are subject to change. Prices do not include damage waiver or rental tax.
Additional Information:
Amps 15.0Amps
No Load Speed 1,300rpm
Spindle Lock: Yes
Quick Lock Vise: Yes
Wheel Arbor 1"
Wheel Diameter 14"
Max Capacity (Round) 5-3/16"
Max Capacity (Rectangular) 6-1/2" x 4-1/2"
Tool Length 21"
Tool Weight 47.0lbs