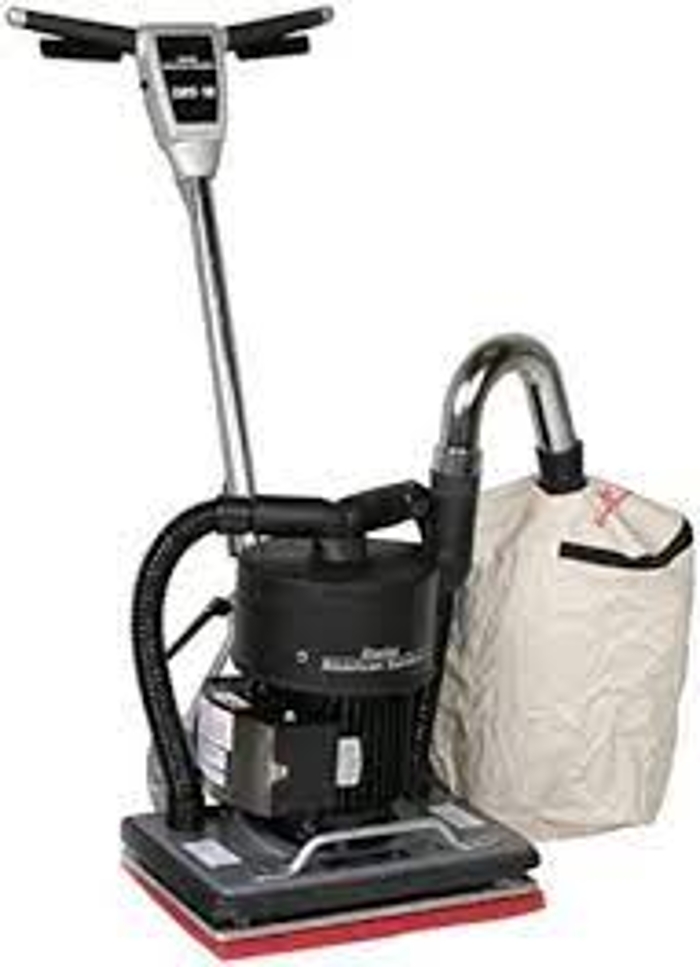 Clarke Orbital Sander, 12x18 Pad
Rental Rate: 24 Hour $52.70/Weekly $158.70/ Monthly $475.50
---
The orbital sanding action of the orbital sander is less aggressive and leaves a smooth floor ready for refinishing.
Prices are subject to change. Prices do not include damage waiver or rental tax.
Additional Information:
Drive Pad: $11.00
Totally enclosed 1 hp dual capacitor motor is fan cooled to eliminate overheating.
3450 orbits per minute sands faster than any other orbital sander available.
Heavy duty cast aluminum main frame and pad driver plate for added strength.
Bristle dust skirt and independent dust pickup fan for effective dust containment.
Torque-less operation for enhanced operator comfort.